ExamDiff Pro 12.0: Recently Compared Files/Directories in the Main Menu
ExamDiff Pro 12.0 makes it easier than ever to re-run a recent comparison session, with the introduction of a new
Recent Files/Directories
sub-menu in the
Files
menu: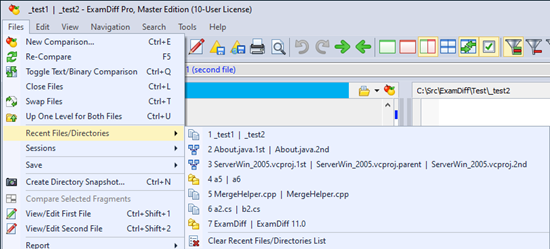 Here you can see all of your most recent comparison sessions in order of comparison, including file comparison, directory comparison, and file merge sessions, with the corresponding icons indicating what type of comparison/merge each session is. Clicking any of these sessions will re-run that comparison or merge. You can also use the
Clear Recent Files/Directories
command to clear this list.
You can control how many recent items are displayed in this menu with the
Number of recent items in Files/Directories menu
in the
Global
options panel: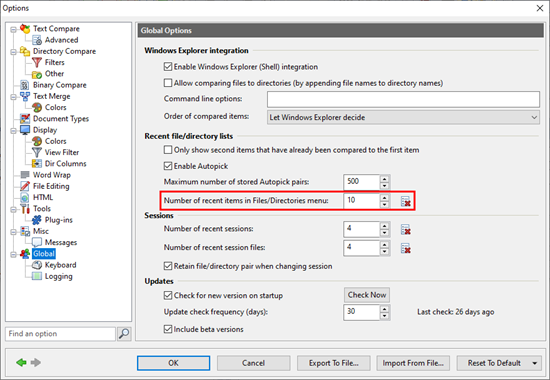 Note that this list of recent files and directories is identical to the
Recent
list in the ExamDiff Pro jump list, which you can access by right-clicking the ExamDiff Pro icon in the taskbar: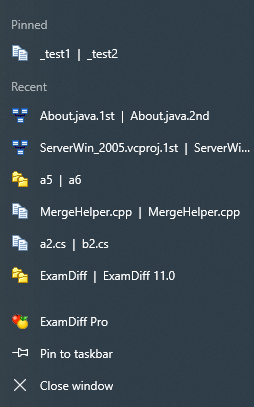 Labels: 12.0, ExamDiff Pro, Features