ExamDiff Pro 11.0: New HTML Template
ExamDiff Pro 11.0 introduces a new default template for
HTML diff reports
.
The new template provides a more modern, streamlined look that matches the ExamDiff Pro UI, and makes navigation more pleasant with bigger, bolder nav controls, without changing any functionality.
Take a look at the old and new HTML different report templates side by side for file comparison: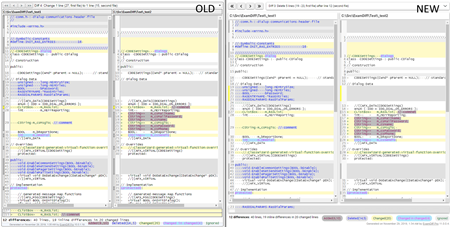 and for directory comparison: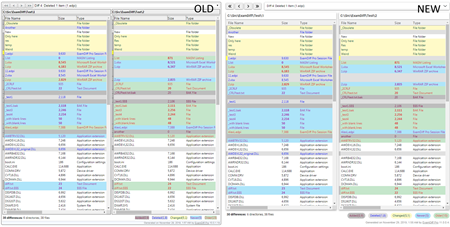 These new-style HTML diff reports should look familiar to users of
DiffNow
, our online file comparison tool, which already uses the new template.
Labels: 11.0, DiffNow, ExamDiff Pro, Features